Making historical replicas
English War arrows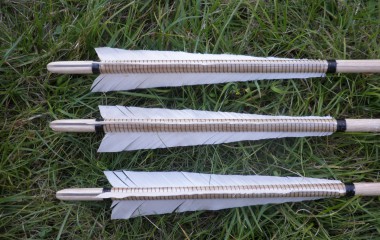 ---
The description of arrows from English Warbow Society web site (http://www.englishwarbowsociety.com/EWBS_ARROW_SPECIFICATIONS.html):
Standard Arrow


The EWBS Standard Arrow is the oldest replica war arrow specification and was developed by Hugh Soar and Chris Boyton nearly 20 years ago. It was originally shot at some BL-BS events but we are now the proud custodians.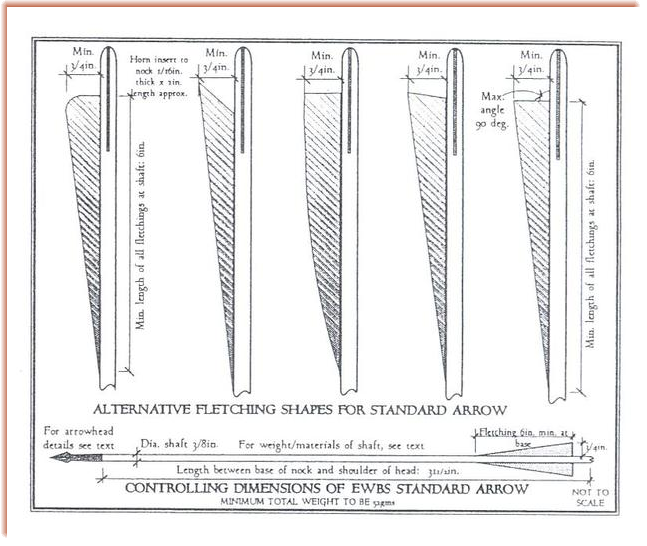 Welsh Class Arrow (by Jaroslav Petrina)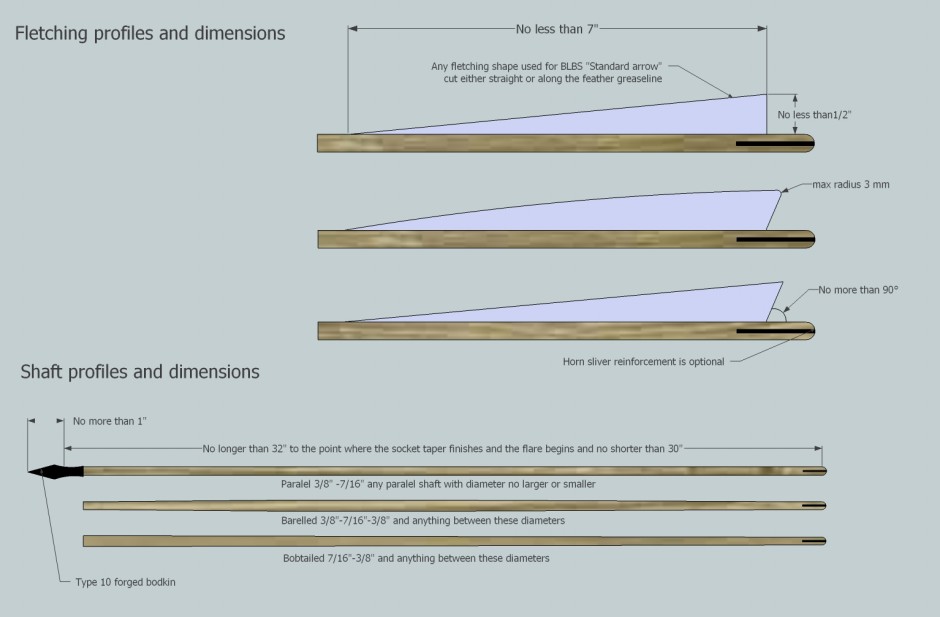 Livery Arrow
The EWBS Livery Arrow is a faithful representation of a typical military arrow found onboard the wreck of the Mary Rose.

Quarter Pound Arrow
The EWBS Quarter Pound Arrow is a representation of a heavy military arrow used to penetrate armour. It is similar to those that were shot during The Hundred Years War.