Bows
Ash longbows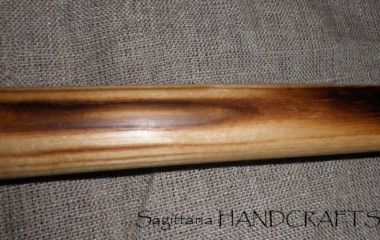 ---
This bows have parameters of longbow, as far as tiller and dimensions. Because ash is not as compresion resistant as yew, this bow must be longer at the same draw-lenght to prevent string follow. The combination of NTN lenght and draw -length can be 70"/26", 72"/28", 75"/30", 78"/32". The bow length is measured between nocks, the total bow length is about 2" higher. Upper nock is reinforced with yew-wood plate. It is possible to ask for a child bow, shorter and weaker then listed.
The bows are heated on the belly, polished with garnet paper and coated with linseed oil. The middle of the bow is just mark without any wrapping.
In case of polished horn nock, add 65 € to the price below.
Prices are listed without string.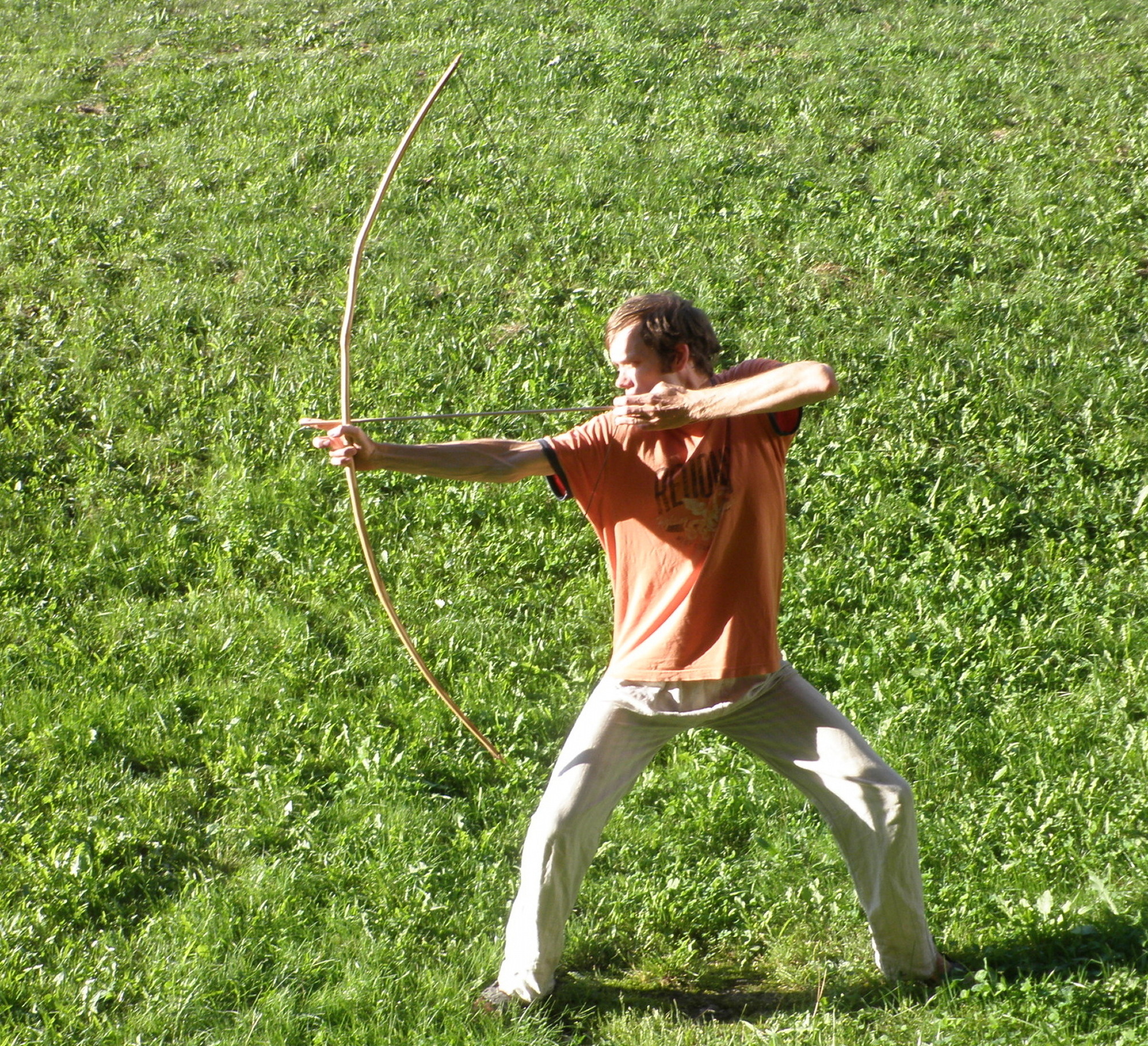 | | |
| --- | --- |
| Draw weight | Price |
| children version<30 lbs | 70,00 € |
| up to 30 lbs | 90,00 € |
| 30-40 lbs | 110,00 € |
| 40-50 lbs | 125,00 € |
| 50-60 lbs | 140,00 € |
| 60-70 lbs | 165,00 € |
| 70-80 lbs | 180,00 € |